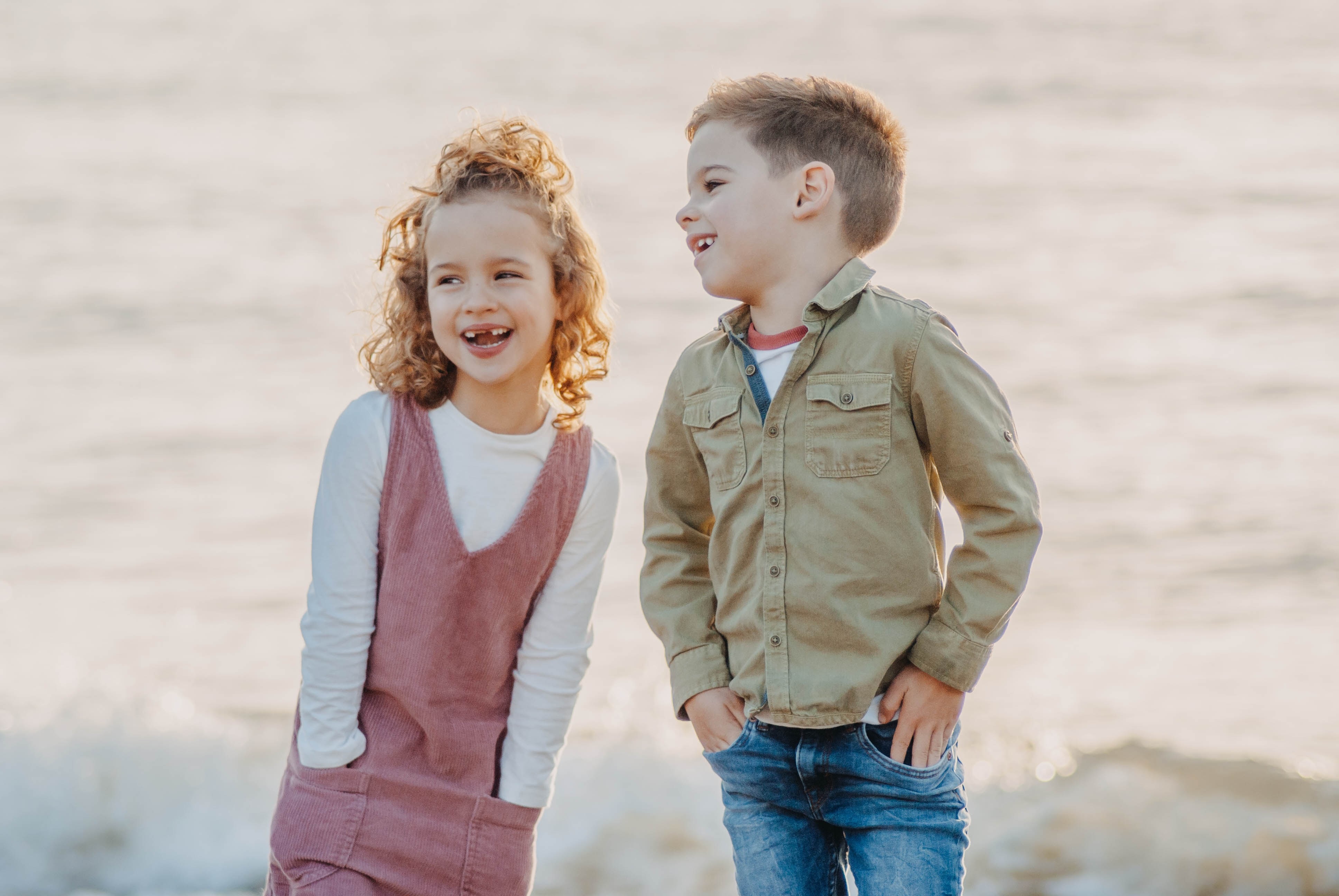 Applied Behavior Analysis, or ABA, is one of the cornerstones of Achievement Balance in dealing with learning, growth and behavior. But what does ABA Physical Therapy mean? What is it based in? And how does the Achievement Balance team apply these beliefs in our physical therapy techniques?
These are common questions we are asked by new and current clients, and as Achievement Balance prides ourselves on being transparent, honest and always educational, we wanted to share some pertinent information about ABA Physical Therapy, its benefits and procedures.
Read on to see the 13 core benefits of ABA Physical Therapy and how it can help your little one in their journey through growth and learning!
What is Applied Behavior Analysis?
Behavior Analysis simply means the study of one's behavior, so Applied Behavior Analysis is the application of what we learn from Behavior Analysis. This behavioral therapy was started in the 1960's and began with simple observation and analysis of behaviors as a child acts them out in their natural environment.
It is believed that you cannot understand or alter a behavior unless you have observed it. The analysis from observing behaviors is then linked to an intervention plan to guide and teach your child to act out a healthier behavior.
ABA is the leading way to teach children with special needs today as it can be used to teach a wide array of basic skills, such as requesting language, play skills, looking and listening as well as more complex skill sets such as academic skills like reading and writing, functional living skills and empathetic social skills like understanding another's perspective or feelings.
If the above sounded vague, it is because each child is unique, meaning each treatment plan and application of behavioral therapy is unique as well. There is no standard treatment protocol, instead your child is taught based on their skills, needs, abilities and level of function.
Additionally, Applied Behavioral Analysis Therapy is based in positive reinforcement to support your child's healthy desired behavior, all within their own natural environment.
ABA Physical Therapy's Benefits
If the basis of ABA Therapy is now clearer to you, you may be wondering how it can be used in conjunction with physical therapy and what the benefits can be for your child. Because ABA Therapy is so diverse in its benefits and uses, ABA Physical Therapy can be used to watch, analyze and help your child control their movements throughout their natural environment.
If your child sometimes struggles with their motor skills, you know how frustrating this can be for them. See below the ways that ABA Physical Therapy can assist your child at their own pace to better control both their fine and gross motor development.
Better muscle tone and strength from ABA Physical Therapy can help your child gain the strength to move independently, play and live with the freedom that comes from autonomous movement.
Posture control allows your child to hold themselves in a natural way to aid in a healthy back and neck.
Endurance training can help your child to be able to do what they love for longer, from writing to walking, endurance training can help your child live more naturally in their world.
Environmental adaptations aid your child in classroom environments or in scenarios where they need to be seated or in a specific position.
5.Wheelchair positioning and mobility can help the comfort of your child even when traditional ABA Physical Therapy might be out of their range.
Splinting, bracing and orthotics through ABA Physical Therapy can assist your child in walking, running and playing throughout their physical journey, whether they are able to gain strength, or have deteriorating motor functions, Achievement Balance can help their journey be a positive one.
Pre-gait and gait training can help your child's learning process when walking. ABA Physical Therapy can help them walk for the first time, or re-learn after an accident.
Stretching and flexibility can help your child in reach, independence, and control as well as strength in everyday needs and motions.
Balance training to prevent falls, injuries, and help your child gain the ability to walk or play in their natural environment.
Coordination training in fun ways through ABA Physical Therapy can help your child have better control over their movements and world, all in creative and engaging ways.
Visual motor skills can help in many ways, such as your child being able to accurately assess the space between themselves and an object.
Eye-Hand coordination goes hand-in-hand with number 11, and helps your child interact with the world by having the independence to reach items they want, or even play in social settings with their peers.
All gross motor abilities improve with ABA Physical Therapy as our physical therapists help your child reach their full developmental potential to improve their quality of life.
Could Your Child Benefit from ABA Physical Therapy?
If the above benefits are areas where your child struggles or could improve in order to progress their quality of life, then speak to one of our team members today to see how Achievement Balance and ABA Physical Therapy can help. We look forward to speaking to you and meeting your little one.